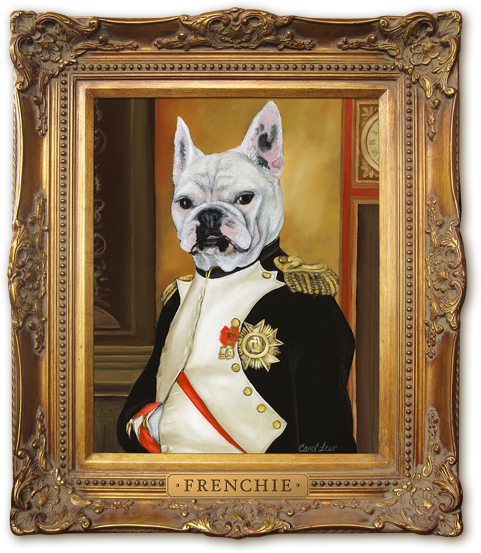 FRENCHIE HISTORY
Tails of Great Leadership – Napoleon
On Sunday, December 2, 1804, Napoleon Bonaparte was crowned as Emperor of France.  Not wanting to be an old regime monarch, Napoleon explained that "to be king is to inherit old ideas and genealogy.    I don't want to descend from anyone… the title of Emperor is greater." Napoleon has gone down in history as the greatest leader of France.
Frenchie, born into wine royalty as the son of Jean-Charles Boisset and Gina Gallo, holds this same belief.  He believes that under his leadership, no dog shall have to stay in a hot car while his/her parents are enjoying themselves tasting wine in a beautiful tasting room.  He believes that all creatures deserve the same enjoyment.  And so, the Frenchie Winery legend has been born.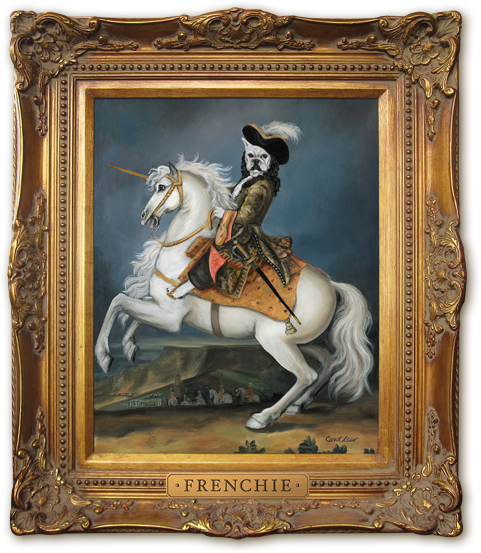 FRENCHIE HISTORY
Tails of Great Leadership – Louis XIV
Born on Sept 5, 1638, King Louis XIV became King of France at the age of four and was the longest reigning king in European history. His reign lasted 72 years, 110 days when he passed away on Sept 1, 1715; 4 days before his 77th birthday. Known as Le Roi Soleil (The Sun King), King Louis XIV ruled his French empire as an absolute monarchy.
Frenchie was born February 8, 2007 and became the king of Frenchie Winery on May 1, 2012, when Frenchie Winery opened to the public. His reign continues today where he rules over every aspect of his wine kingdom from grape selection, winemaking, hospitality, and what cheeses to serve during events.